One-sided overlay doors. The door leaf is invisible from the side outside and visible from inside.
two-chamber glass with a Ug coefficient of 0.7 W / m K
panel thickness up to 44 mm
thermal transmittance for doors Ud from 0.9 W / m K
external cladding made of 3 mm thick aluminum sheet
and the inner one is made of 1.5 mm thick aluminum sheet
XPS polyurethane foam core
four variants of the structure ST, SI, SI + and Aero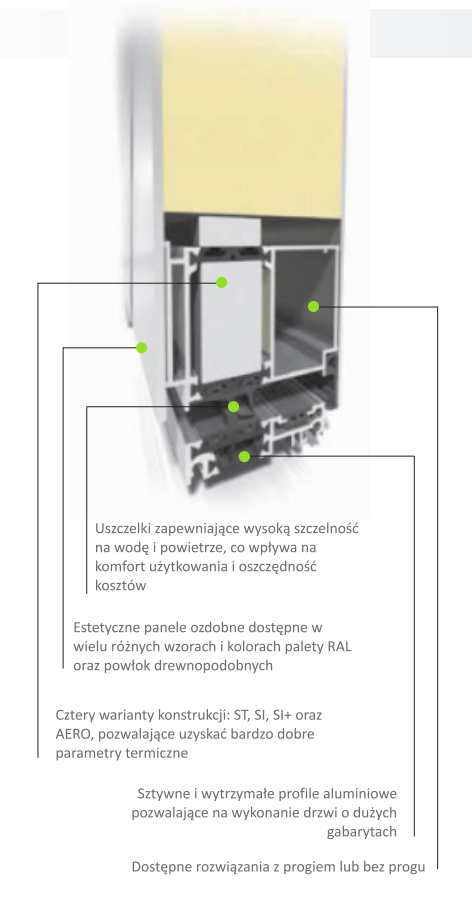 The construction of panel doors is based on a system of thermally insulated aluminum sections
Aluprof MB-86 which is currently the most technologically advanced door system.
It is available in four versions of the structure of the frame and sash profiles:
ST, SI, SI + and AERO.
In the last of these versions, airgel was used, a material with excellent thermal insulation.