The Ideal 8000 system is a new proposition of the aluplast company, in which a lot of emphasis was placed on the reduction of thermal and acoustic parameters. It was possible thanks to increasing the depth of the profiles in the series to 85 mm, increasing the number of chambers in the sections and three gaskets. In this system, thanks to the widening of the glazing rebate, it is possible to use energy-saving glazing units with a width of 51 mm, which allows for the creation of windows with a very low thermal transmittance. Thanks to the separation of the so-called the dry chamber in which the hardware works increases the service life and durability of the hardware mechanisms.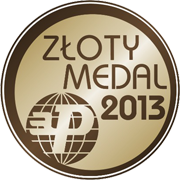 A system with a depth of 85 mm, with a central seal, six chambers.
To download
Installation depth 85 mm,
6-chamber profile,
Possibility to use glazing units with dimensions up to 51 mm,
thermal insulation coefficient Uf = 1.0 W / m²K,
System with a central seal equipped with three seals,
Several variants of sashes: non-flush and half-flush with an original design,
Greater stability of windows thanks to the stiffening interaction of the glass,
20% better thermal insulation compared to traditional solutions,
Better protection against burglary,
Better acoustic insulation.